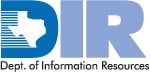 Texas GovLink (TGL) is an approved information technology services vendor under the Texas Department of Information Resources (DIR) Information Technology Staff Augmentation Contract (ITSAC). We have provided staff services through DIR since 2002 and have gained a strong understanding of the process an agency is required to use for acquiring technology professionals using the competitive solicitation approach or best value. Information regarding DIR ITSAC can be found at https://dir.texas.gov/cooperative-contracts/it-staffing-services?id=13. We are approved to provide services under the following ITSAC categories.
Applications/Software Development

Data/Database Administration

Information Technology Contracting and Procurement

Information Technology Services Management (ITSM Operations)

Networking/Telecommunications

Quality Assurance (QA) and Testing

Technical Services, Help Desk and Operations
To obtain a quote or place an order for staffing services with Texas GovLink under contract number DIR-CPO-4591, please contact:
Mariano Camarillo — 512.474.1847 Ext 1 — mariano@texasgovlink.com
To place an order customers should reference our contract number DIR-CPO-4591. This number must be listed on all orders and on purchases orders issued for selected staff augmentation contractors. https://dir.texas.gov/contracts/dir-cpo-4591
Our DIR ITSAC contract DIR-CPO-4591 can be found at Texas GovLink's DIR web page.
The Texas Department of Information Resources Cooperative Contracts page and the IT Staffing Services page contains additional details regarding this program.
List of Subcontractors for DIR ITSAC Contract: DIR-CPO-4591
Hireblazer LLC
Technology Consortium
Texas Government Solutions TGS LLC
Kastech Software Solutions Group
K3 Technologies Inc.
Daman Consulting Incorporated
Techdomain Consulting, LLC
Intellisoft Technologies, Inc.
Athomtech, Inc.
Techno Tasks Inc.
Insight Global
System Soft Technologies LLC
Capitol Consulting Services
SwankTek Inc.
Premier IT Solutions LLC
Softtune Technologies Inc.
Altitude Information Systems, LLC
GVMTek Solutions, Inc.
Ekna Consulting Services Inc.
Lattice FMC Inc.
Praitech, Inc.
VABL Consulting, Inc.
Finavia Group LLC
VSG Tech Inc
Kactus, LLC
Techlink Solutions, Inc.
Everest Consulting Group, Inc
ComTec Consultants, Inc.
BigData Solutions, Inc.
Infoshare Systems, Inc
Decision Excellence, Inc.
iTechEdge LLC
SoftCorp International, Inc.
Resillient Software
PamTen, Inc.
Velaga Associates, Inc.
Novel Business Solutions, LLC
Scadea Software Solutions Inc
Zuven Technologies, Inc.
Param Infotech Solution Inc.
Sim Infotech, Inc.
Zillion Technologies Inc.
Srita Solutions, Inc.
KP Infosystems Inc.
Siashal Consulting
HTJ Consulting Inc.
Sriven Technologies LLC
Lone Start GV Consultants LLC
Piezos Technology's Information
SMD Technosol
eWorld Infotech LLC
C4i Technologies Inc.
Diverse IT Inc.
JSK Innovations Inc.
Strength By Design Corporation
Abdeladim and Associates
SSH Cloud Services LLC
Wehire Technologies
3B Staffing LLC
Ajagava Solutions LLC
Novodhi Solutions Inc.
RG Talent Inc.
Chakku LLC
QES Consulting LLC
Caliber Tech LLC
Develop Learning LLC
Cielo Global Consulting LLC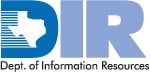 Please click here to see the product and service specifications.TGL offers pricing which adheres to the not to exceed pricing in our DIR ITSAC contract.
Title
1
2
3
Intern 1
Intern 2
Intern 3
Specialist
Agile Coach
$76.26
$121.88
$167.65
$30.50
$45.76
$61.01
$
Agile Scrum Master
$68.28
$109.68
$154.39
$27.31
$40.97
$54.62
$
Applications Architect
$86.34
$108.68
$149.51
$34.54
$51.80
$69.07
$
Artificial Intelligence/Machine Learning Engineer
$96.16
$117.47
$142.12
$38.46
$57.70
$76.93
$
Business Analyst
$85.78
$98.21
$127.59
$34.31
$51.47
$68.62
$
Business Continuity Analyst
$105.08
$112.00
$119.20
$42.03
$63.05
$84.07
$
Business Intelligence Analyst
$59.11
$85.32
$121.86
$23.64
$35.46
$47.28
$
Change Management Manager/Organizational Change Management (OCM)
$61.61
$100.00
$144.08
$24.64
$36.97
$49.29
$
Cloud Solutions Architect
$116.18
$137.36
$185.43
$46.47
$69.71
$92.94
$
Communications Coordinator
$39.29
$45.68
$61.94
$15.72
$23.58
$31.43
$
Customer Relationship Management (CRM)
$48.77
$64.99
$98.48
$19.51
$29.26
$39.02
$
Data Analyst/Report Writer
$54.87
$90.63
$147.25
$21.95
$32.92
$43.89
$
Data Modeler
$70.07
$110.71
$152.32
$28.01
$42.01
$56.01
$
Data Scientist (Big Data Engineer)
$87.30
$112.00
$142.24
$34.92
$52.38
$69.84
$
Data Security Analyst
$91.78
$105.08
$131.12
$36.71
$55.07
$73.43
$
Database Administrator
$98.21
$119.20
$144.24
$39.28
$58.92
$78.57
$
Database Architect
$114.24
$160.00
$179.60
$57.69
$86.54
$115.39
$
Developer/Programmer Analyst
$63.50
$79.00
$104.50
$20.40
$30.60
$40.80
$
DevOps Engineer
$92.44
$121.86
$166.85
$36.98
$55.47
$73.95
$
Digital Marketing Analyst
$45.96
$56.16
$72.63
$18.38
$27.58
$36.77
$
Digital Product Manager
$101.54
$137.07
$193.94
$40.62
$60.93
$81.24
$
Enterprise Architect
$91.41
$116.79
$151.54
$36.56
$54.84
$73.13
$
Enterprise Resource Planning (ERP) Business Analyst
$89.20
$102.50
$120.80
$25.35
$38.03
$50.70
$
ERP Developer
$73.14
$114.79
$167.84
$29.26
$43.88
$58.51
$
Front-End Web Developer/Web Designer
$42.89
$70.00
$117.43
$17.16
$25.74
$34.32
$
Help Desk
$37.08
$52.55
$65.75
$14.83
$22.25
$29.66
$
Information Security Manager
$104.72
$139.62
$174.53
$41.89
$62.83
$83.78
$
Instructor Trainer
$58.32
$73.18
$91.75
$23.33
$34.99
$46.66
$
IT Auditor
$91.78
$105.08
$131.12
$36.71
$55.07
$73.43
$
IT Contract Contracts Administrator/Technician
$56.45
$64.58
$73.90
$22.58
$33.87
$45.16
$
IT Contract Manager
$70.02
$82.24
$120.83
$28.01
$42.01
$56.02
$
IT Procurement Technician
$65.44
$74.92
$85.78
$26.18
$39.26
$52.35
$
Mobile Applications Developer
$91.41
$115.80
$152.32
$36.56
$54.84
$73.13
$
Network Administrator
$85.78
$98.21
$119.20
$34.31
$51.47
$68.62
$
Network Engineer
$58.50
$86.36
$127.59
$23.40
$35.10
$46.80
$
Network Operations Center (NOC) Technician
$41.70
$65.09
$96.52
$16.68
$25.02
$33.36
$
Network Security Analyst
$105.08
$131.12
$158.66
$42.03
$63.05
$84.07
$
Network Security Engineer
$66.12
$105.66
$123.91
$26.45
$39.67
$52.90
$
Process Improvement Manager
$60.88
$92.82
$118.55
$24.35
$36.53
$48.70
$
Product Support Analyst
$46.12
$70.00
$101.93
$18.45
$27.67
$36.90
$
Program Manager
$102.60
$120.87
$163.55
$41.04
$61.56
$82.08
$
Project Lead
$88.39
$125.96
$169.09
$35.35
$53.03
$70.71
$
Project Manager
$98.21
$119.20
$144.24
$39.28
$58.92
$78.57
$
QA Associate/Analyst
$48.96
$59.73
$75.48
$19.59
$29.38
$39.17
$
QA Engineer Automated
$60.08
$77.68
$92.17
$24.03
$36.05
$48.06
$
QA/Test Manager
$74.03
$116.31
$144.95
$29.61
$44.42
$59.23
$
Security Administrator
$52.19
$85.03
$122.69
$20.87
$31.31
$41.75
$
Senior Web Developer
$79.78
$103.04
$127.40
$31.91
$47.87
$63.82
$
Site Reliability Engineer
$75.00
$85.62
$95.06
$30.00
$45.00
$60.00
$
Software Developer
$105.08
$131.12
$144.24
$42.03
$63.05
$84.07
$
Software Engineer
$72.12
$101.57
$147.35
$28.85
$43.27
$57.70
$
Support Technician
$39.56
$58.00
$82.52
$15.83
$23.74
$31.65
$
Systems Analyst
$98.21
$119.20
$144.24
$39.28
$58.92
$78.57
$
Technical Writer
$46.72
$73.94
$93.79
$18.69
$28.03
$37.37
$
Telecommunications Manager
$73.16
$90.00
$122.86
$29.27
$43.90
$58.53
$
Telecommunications Technician
$74.92
$85.78
$98.21
$29.97
$44.95
$59.94
$
Web Administrator
$85.78
$98.21
$119.20
$34.31
$51.47
$68.62
$
Web Content Technician/Manager
$44.16
$85.00
$133.94
$17.66
$26.49
$35.32
$
Web Developer
$50.91
$85.00
$123.38
$20.36
$30.55
$40.73
$
Wireless Network Engineer
$52.80
$82.24
$145.20
$21.12
$31.68
$42.24
$
Undefined Title
$
$
$
$
$
$
$